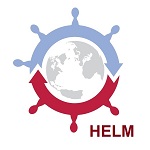 Humanitarian Software ~ HELM
Humanitarian Enterprise Logistics Manager (HELM©) is a full featured Warehouse Management System (WMS) and Logistics solution designed specifically for humanitarian aid and disaster relief organizations. The development of core modules to benefit the unique needs of the NGO/non-profit relief organizations has been a primary initiative of HSF for the past 10 years.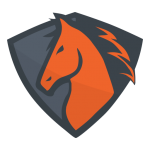 Orange Horse Technology ~ Portessa
Portessa™ Portal Builder is an integrated website design tool that uses the popular WordPress platform, themes, and design standards to build websites with enterprise level data integration from most backend databases and systems. One of our more recent initiatives is to develop templates and starting point websites for nonprofits as a ready to use starting point for field operations, remote warehouses, and Partner Portals. These Partner Portals offer a number of benefits for your organization such as offloading data entry work like application entry and processing, product offer distribution, and any other data entry tasks. Your partners will benefit by having 24/7 access to ordering products, tracking shipments, and much more.